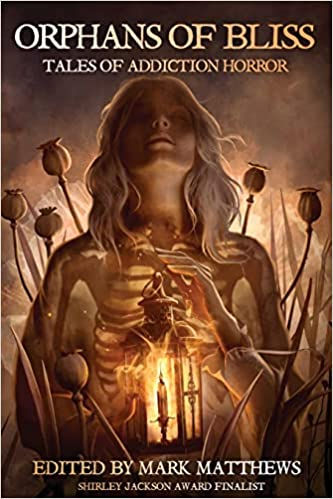 ORPHANS OF BLISS
An anthology edited by Mark Matthews, published by Wicked Run Press.
Why do we crave that which is killing us?
Addiction is the perpetual epidemic, where swarms of human moths flutter to the flames of hell. Because that warm blanket of a heroin high, that joyful intoxication of a pint of vodka, that electric energy from a line of cocaine, over time leaves you with a cold loneliness and a bitter heart. Relationships destroyed, bodies deteriorate, loved ones lost, yet the craving continues for that which is killing us-living, as the title suggests, like an Orphan of Bliss. Welcome to the third and final fix of addiction horror and the follow up to the Shirley Jackson Award Finalist, Lullabies For Suffering. A diverse table of contents brought together for an explosive grand finale-an unflinching look at the insidious nature of addiction, told with searing honesty but compassion for those who suffer.
»
Read more
Publisher's Weekly has called Orphans of Bliss a "powerhouse anthology" that includes a "star-studded lineup of authors" and "immersive and imaginative tales [that] will be worthwhile for horror lovers."
Check it out! FREE copies! Wicked Run Press is giving away 25 kindle copies of ORPHANS OF BLISS: TALES OF ADDICTION HORROR to the first 25 readers who email proof of purchase of any title from one of the authors on the TOC to [email protected] Put "Orphans" in the subject line. You'll receive a voucher for a free download on publication day, 5/4/22 (date of purchase can be anytime within the past 6 months… must have an Amazon account, and sorry—US Only)."
Night Worms has revealed the cover for Orphans of Bliss ("Readers are in for a shock when they follow an addict trying to get clean in [Christa Carmen's] "Through the Looking Glass and Straight into Hell." A jaw dropping final scene and one of the best stories of the series.").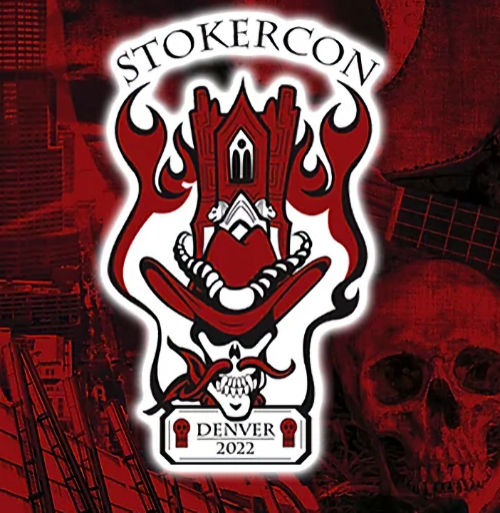 May 12 - 15, 2022

Christa Carmen will be participating in several events as part of the HWA's virtual convention, including the "Houses, Forests, and Other Haunts: The Importance of Setting in Horror" panel.