Mentioned in The Best Horror of the Year Volume 11, edited by Ellen Datlow, Summation: 2018, Collections: Something Borrowed, Something Blood-Soaked
Indie Horror Book Award for Best Debut Collection, 2018:
Something Borrowed, Something Blood-Soaked
Best-Of Anthologies: Year's Best Hardcore Horror, Volume 2
Read more via Comet Press, or at Corner Bar Magazine, where "The Girl Who Loved Bruce Campbell" was originally published, or listen at Horror Hill, Chilling Tales for Dark Nights / The Simply Scary Podcast Network
The Haberdasher's Monster Mash Slash Fiction 4th Annual Halloween Writing Contest, 2017
Read more at The Haberdasher, or at C.S.E. Cooney's website, where "The Goblin's Abettor" was originally published
Best in Genre, Thriller/Horror, wordhaus' 2016 Trick or Treat Fall Story Contest


Both Not All Monsters: A Strangehouse Anthology by Women of Horror and The Streaming of Hill House: Essays on the Haunting Netflix Adaption have made the 2020 Bram Stoker Awards® Preliminary Ballot for Superior Achievement in an Anthology and Superior Achievement in Non-Fiction, respectively. Congrats to editors Sara Tantlinger and Kevin J. Wemore, Jr.!
Horrorbound.net calls Something Borrowed, Something Blood-Soaked "Matrimony, Addiction, Feminism in a Package!" Read the full review here.
Christa Carmen will be performing the voice of Abigail Somberlain for the audiobook adaptation of Dean Kuhta's epic fantasy novel Silvarum.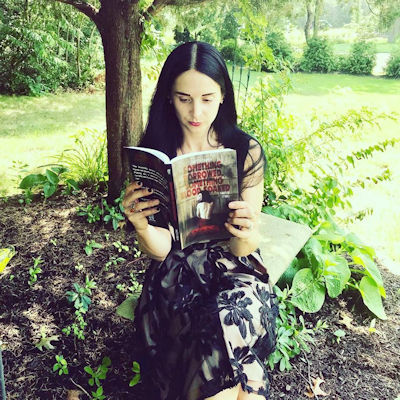 Due to the ongoing COVID-19 pandemic, there are no in-person events scheduled at this time.