Books / Something Borrowed, Something Blood-Soaked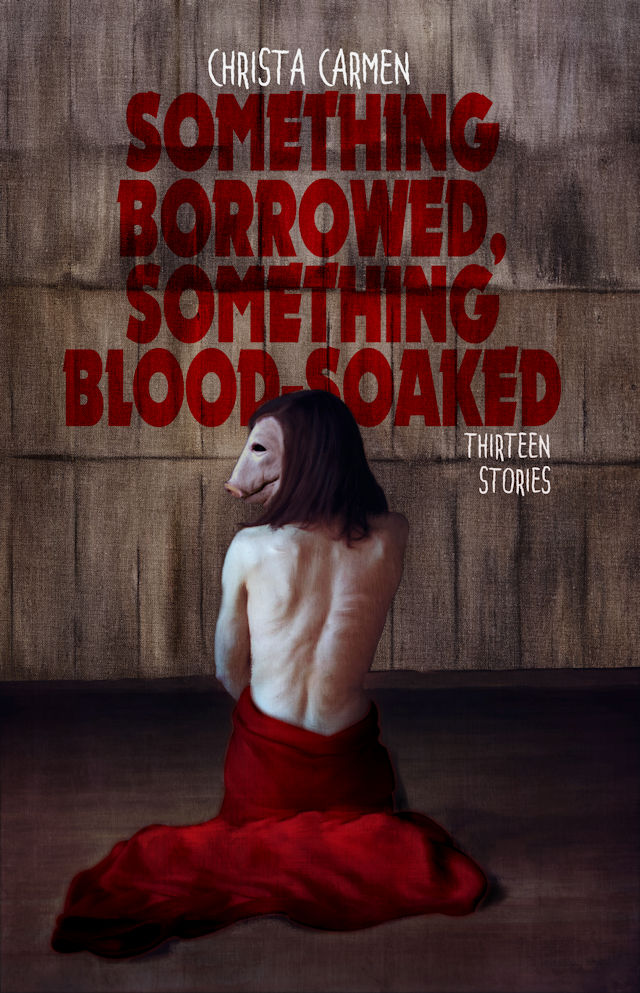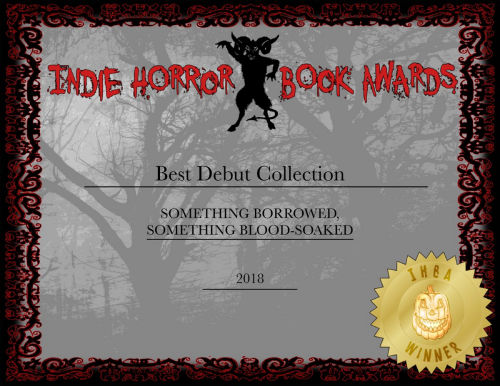 Something Borrowed, Something Blood-Soaked
Winner of the Indie Horror Book Award for Debut Collection
A young woman's fears regarding the gruesome photos appearing on her cell phone prove justified in a ghastly and unexpected way. A chainsaw-wielding Evil Dead fan defends herself against a trio of undead intruders. A bride-to-be comes to wish that the door between the physical and spiritual worlds had stayed shut on All Hallows' Eve. A lone passenger on a midnight train finds that the engineer has rerouted them toward a past she'd prefer to forget. A mother abandons a life she no longer recognizes as her own to walk up a mysterious staircase in the woods.
In her debut collection, Christa Carmen combines horror, charm, humor, and social critique to shape thirteen haunting, harrowing narratives of women struggling with both otherworldly and real-world problems. From grief, substance abuse, and mental health disorders, to a post-apocalyptic exodus, a seemingly sinister babysitter with unusual motivations, and a group of pesky ex-boyfriends who won't stay dead,
Something Borrowed, Something Blood-Soaked
is a compelling exploration of horrors both supernatural and psychological, and an undeniable affirmation of Carmen's flair for short fiction.
Available now from
Amazon
,
Audible
,
Barnes & Noble
, and
Unnerving
.
Purchase a Signed Edition
You can also purchase a signed edition of
Something Borrowed, Something Blood-Soaked
for $18 (plus $4.15 shipping and handling) using the Buy Now option below.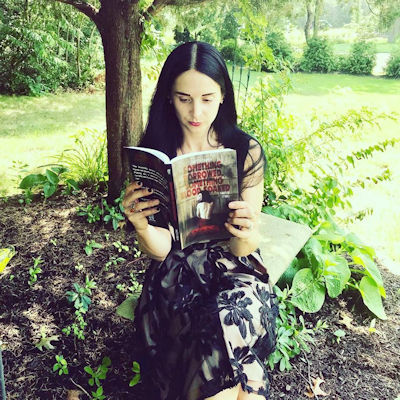 Due to the ongoing COVID-19 pandemic, there are no in-person events scheduled at this time.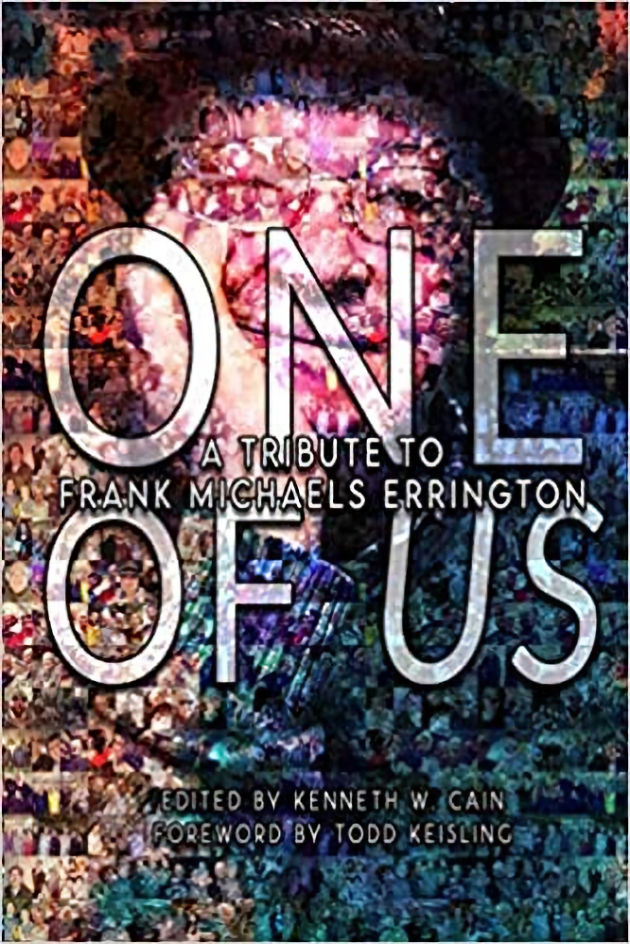 "What Are Little Girls Made Of?"
ONE OF US: A TRIBUTE TO FRANK MICHAELS ERRINGTON
A LOVING HUSBAND AND A DEVOTED FATHER
A DEDICATED BOOK REVIEWER AND HORROR FAN
A KIND AND CARING FRIEND
* * * *
The horror community lost Frank Michaels Errington and his absence has been so thoroughly felt by all who were lucky enough to interact with him. Kind, gracious, inclusive and just an all-around nice man. Frank made a large impact as a book reviewer, but he also had a positive effect on many individual creators by making sure that everyone felt welcome and acknowledged.
One of Us: A Tribute to Frank Michaels Errington is filled with stories of writers whose lives Frank touched in one way or another. He challenged them, cheered them on and he made sure to read the big names and small names alike.
Frank needed a new kidney. He was undergoing dialysis treatments and hoping for a compatible donor, but, unfortunately, he was not able to get the help in time to save his life. Because of this, proceeds from the sale of this book will be donated in Frank's name to the American Transplant Foundation. Help us help others in Frank's situation before another vital person is lost to those who value them.
This book represents the camaraderie and love that Frank instilled in the horror community. If you ever feel alone or out of place, just remember the words that Frank himself told many creatives while he was still alive.
"You're one of us."
* * * *
WITH STORIES, POETRY, AND ANECDOTES BY
Alan Baxter * Matt Bechtel * doungjai gam bepko * John Boden * Geoff Brown * Kealan Patrick Burke * P.D. Cacek * Kenneth W. Cain *Somer Canon * Christa Carmen * Catherine Cavendish * Greg Chapman * Richard Chizmar * Tom Deady * T. Fox Dunham * Robert Ford * Christopher Golden * J.F. Gonzalez * Mark Allen Gunnells * Jeremy Hepler * Pete Kahle * Nicholas Kaufmann * Shane Douglas Keene * Todd Keisling * Stephen King * Curtis M. Lawson * Evans Light * John R. Little * Chad Lutzke * Jonathan Maberry * Josh Malerman * Alessandro Manzetti * John McIlveen * John McNee * Tim Meyer * Lee Murray * Paul F. Olson * Kelli Owen * John Palisano * Jason Parent & Kevin Rego * David Price * Anthony J. Rapino * Hunter Shea * Rob Smales * Wesley Southard * Jeff Strand * Brett Talley * Sara Tantlinger * The Sisters of Slaughter * Richard Thomas * Paul Tremblay * Tony Tremblay * Joshua Viola * Tim Waggoner * Terry M. West * Douglas Wynne * Stephanie M. Wytovich * Mercedes M. Yardley.
»
Read more