Essays
Reviews
Goodreads Blogs
In Conversation
Criticism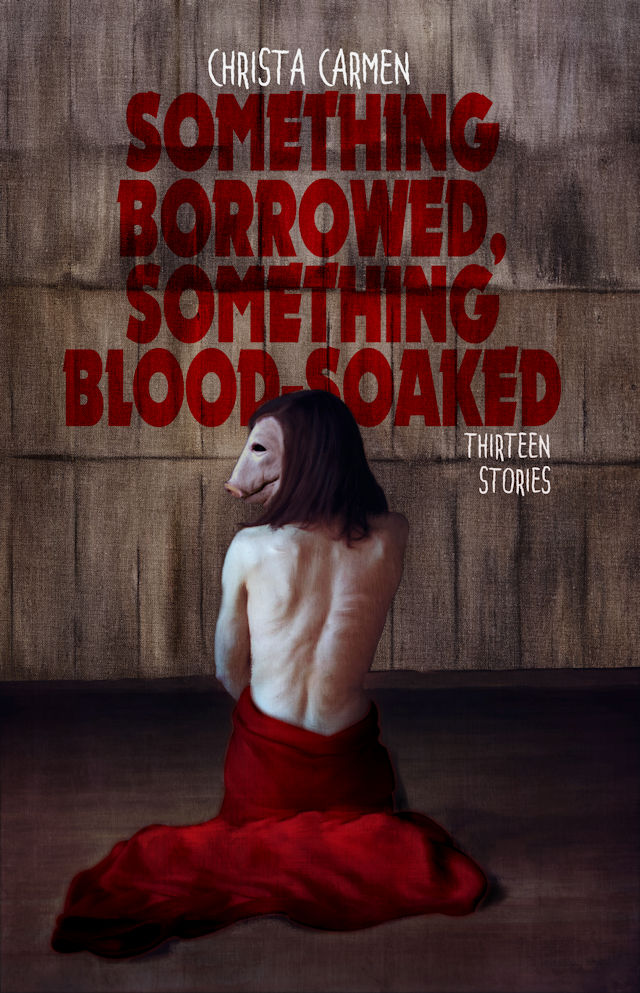 "Something Borrowed, Something Blood-Soaked"
A young woman's fears regarding the gruesome photos appearing on her cell phone prove justified in a ghastly and unexpected way. A chainsaw-wielding Evil Dead fan defends herself against a trio of undead intruders. A bride-to-be comes to wish that the door between the physical and spiritual worlds had stayed shut on All Hallows' Eve. A lone passenger on a midnight train finds that the engineer has rerouted them toward a past she'd prefer to forget. A mother abandons a life she no longer recognizes as her own to walk up a mysterious staircase in the woods.
In her debut collection, Christa Carmen combines horror, charm, humor, and social critique to shape thirteen haunting, harrowing narratives of women struggling with both otherworldly and real-world problems. From grief, substance abuse, and mental health disorders, to a post-apocalyptic exodus, a seemingly sinister babysitter with unusual motivations, and a group of pesky ex-boyfriends who won't stay dead,
Something Borrowed, Something Blood-Soaked
is a compelling exploration of horrors both supernatural and psychological, and an undeniable affirmation of Carmen's flair for short fiction.
Available now from
Unnerving
,
Amazon
, and
Barnes & Noble
.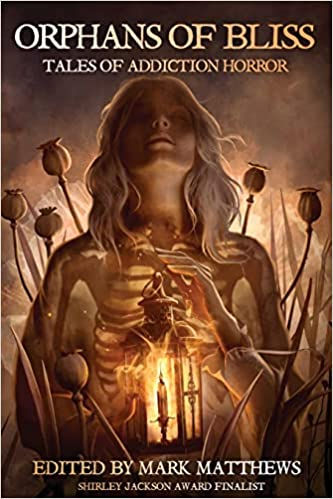 ORPHANS OF BLISS
An anthology edited by Mark Matthews, published by Wicked Run Press.
Why do we crave that which is killing us?
Addiction is the perpetual epidemic, where swarms of human moths flutter to the flames of hell. Because that warm blanket of a heroin high, that joyful intoxication of a pint of vodka, that electric energy from a line of cocaine, over time leaves you with a cold loneliness and a bitter heart. Relationships destroyed, bodies deteriorate, loved ones lost, yet the craving continues for that which is killing us-living, as the title suggests, like an Orphan of Bliss. Welcome to the third and final fix of addiction horror and the follow up to the Shirley Jackson Award Finalist, Lullabies For Suffering. A diverse table of contents brought together for an explosive grand finale-an unflinching look at the insidious nature of addiction, told with searing honesty but compassion for those who suffer.
»
Read more