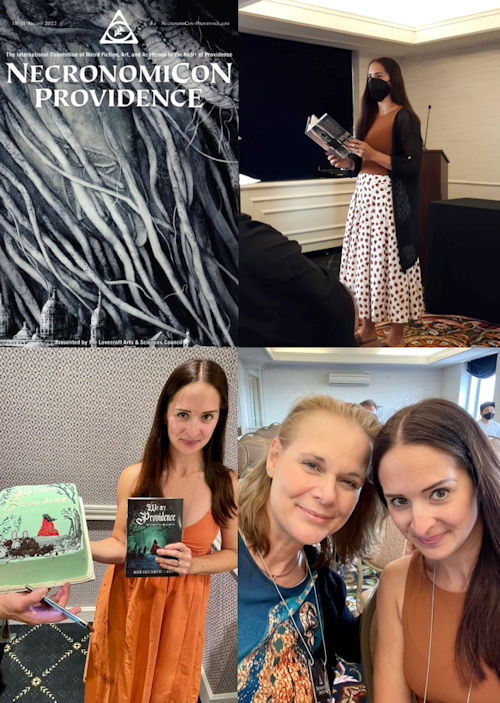 August 18 - 21, 2022

Christa Carmen will be present for over four days of weird fiction, art, academia, and festivities in the birthplace of Weird: Providence, Rhode Island. This will also be the event at which the HWA RI's anthology debuts.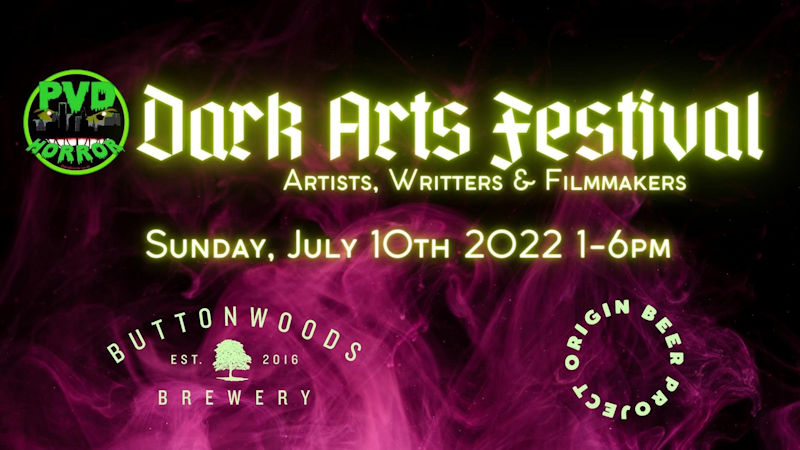 July 10, 2022

1:00 - 6:00 PM
PVD Horror Presents
DARK ARTS FESTIVAL
Artists - Writers - Filmmakers
And So Much More!

FREE ENTRY
530 Wellington Ave #22, Cranston, RI 02910

Join RI Chapter members Christa Carmen, Joshua Rex, Victoria Dalpe, Curtis M. Lawson, Barry Lee Dejasu, Paul Magnan, and Aron Beauregard at Buttonwoods Brewery. Entrance and parking is in the back of the building. The tasting room will be open for the duration of the event. Beers will be available for purchase from both Buttonwoods Brewery and Origin Beer Project. Vendors inside and out - rain or shine.
Publisher's Weekly has called Orphans of Bliss a "powerhouse anthology" that includes a "star-studded lineup of authors" and "immersive and imaginative tales [that] will be worthwhile for horror lovers."
Check it out! FREE copies! Wicked Run Press is giving away 25 kindle copies of ORPHANS OF BLISS: TALES OF ADDICTION HORROR to the first 25 readers who email proof of purchase of any title from one of the authors on the TOC to [email protected] Put "Orphans" in the subject line. You'll receive a voucher for a free download on publication day, 5/4/22 (date of purchase can be anytime within the past 6 months… must have an Amazon account, and sorry—US Only)."
Night Worms has revealed the cover for Orphans of Bliss ("Readers are in for a shock when they follow an addict trying to get clean in [Christa Carmen's] "Through the Looking Glass and Straight into Hell." A jaw dropping final scene and one of the best stories of the series.").