Nov 29, 2022
7:00 PM - 9:00 PM
Rooftop Readings
Ample Hills (Gowanus)
New York, NY
Directions
Rooftop Readings is back with some fantastic readings for November! We'll feature Christa Carmen, Leanna Renee Hieber (with Andrea Janes), and Chris Ryan! This is the latest in our monthly (usually 3rd Tuesday, but this time the 5th) author reading series held on the Ample Hills rooftop in Gowanus, Brooklyn. Each month will feature a different set of three authors from a variety of genres — science-fiction, fantasy, horror, young adult, mystery, humor … the sky's the limit! And bonus: There's ice cream involved! Ample Hills now also sells pizza if you want to chow down before your ice cream, too. Tickets (which include a free regular sized ice cream) should be purchased online, but can be bought at the venue (pending availability).
Get your tickets
here
, now. For more on the readings and upcoming authors, go
here
. Want to read with us? Fill out the form
here
.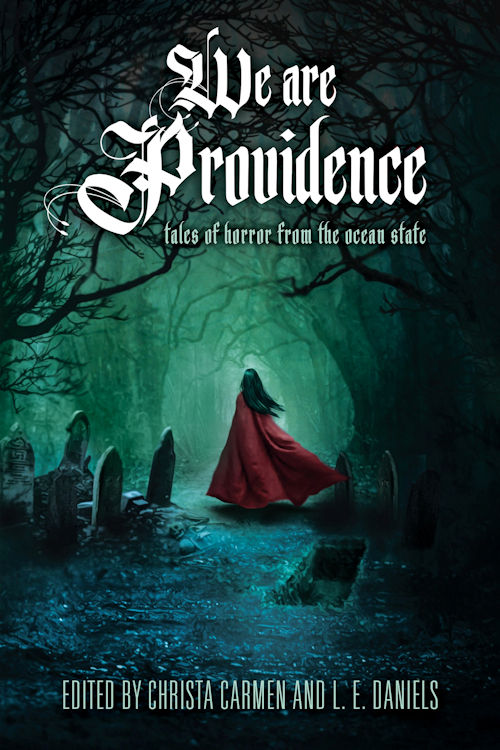 "Testing a Horrible Superstition"
We Are Providence: Tales of Horror from the Ocean State,
Weird House Press
Co-edited by Christa Carmen and L.E. Daniels. Contributors include Joshua Rex, John Lynch, Christa Carmen, Mary Robles, Jason Parent, Victoria Dalpe, L.E. Daniels, Michael Squid, Paul Magnan, Barry lee Dejasu, H.Y. Hsu, Faye Ringel, K.H. Vaughan, Curtis M. Lawson, Steven E. Belanger, and Aron Beauregard.
»
Read more