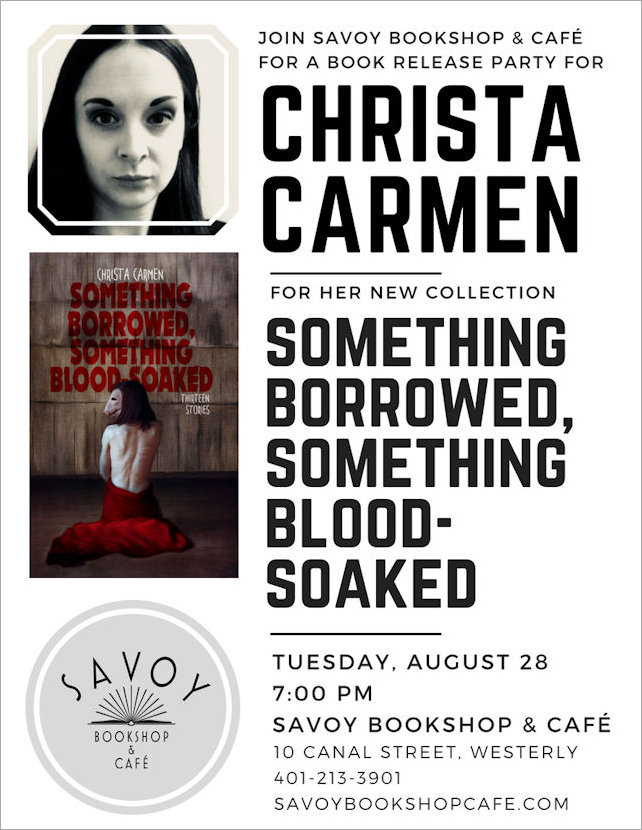 August 28, 2018
"Something Borrowed, Something Blood-Soaked" Launch Party
Savoy Bookshop & Café, Westerly, RI
Event details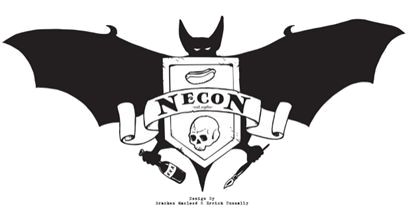 July 19-22, 2018
NECON
, Northeastern Writers' Conference
The Roger Williams University Baypoint Inn and Conference Center
Portsmouth, RI

July 12-15, 2018
Readercon
, Quincy Marriott
Quincy, MA
The New American Bizarrerie: A Reading From Gothic to Gilded, from Latinx Sci-Fi to Weird Americana, from the Icarus-altitudes of the Surreal to the depths of the Dark Fantastic, readers C. S. E. Cooney, Julia Rios, Carlos Hernandez, Jessica P. Wick, Patty Templeton, and Christa Carmen will regale you with a glorious gallimaufry of contemporary spec-fic.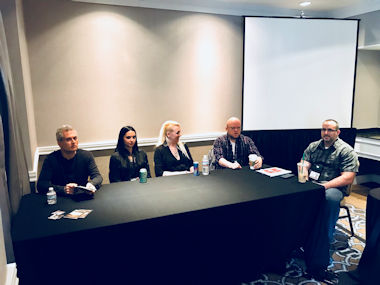 March 1-4, 2018
StokerCon
Providence Biltmore, Providence, RI
Panel: The Vital Importance of Tone, Saturday, March 3, 2018, 11:00 am.
Moderator: Jason Parent; Additional Speakers: Donna Lynch, Gregory Bastianelli, Matt Bechtel.
Description: Sometimes the line difference between horrific and hysterical lies only in the delivery. Horror straddles the absurd, the laughable, and the terrifying, often all in the same work. How does tone affect works of horror both in print and on screen? When does humor work with horror? What tonal elements contribute to successful horror/comedy/parody, and what tonal elements can be used to intensify the fright factor?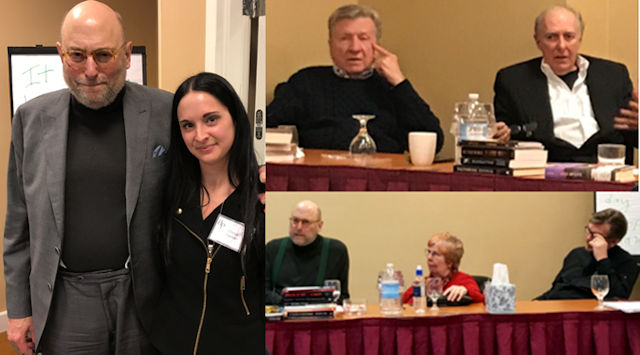 January 26-28, 2018
Borderlands Press Writers Boot Camp
Towson University Marriott Conference Hotel
Towson, MD
Workshopped: 85,000 word horror/crime thriller, Coming Down Fast; 900 word flash fiction piece, "Crash."
Read "Terror at Towson University Marriott: 2018 Borderlands Writers Boot Camp" blog post
here
.
September 28, 2017
An Evening with Stephen King + Owen King, authors of SLEEPING BEAUTIES
Newtonville Books presents an evening with Stephen King and his son, Owen King, authors of SLEEPING BEAUTIES. Attended with Robin and Samara Amstutz, Stacey and David Thibeault, and Dave and LeAnn Rhone Hinchberger, of the Overlook Connection Bookstore & Press.
Read Christa Carmen's review of Sleeping Beauties
here
.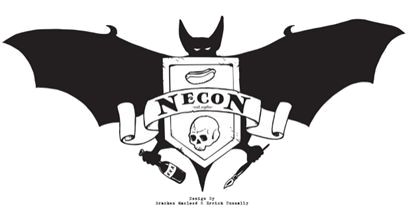 July 11-14, 2017
NECON
, Northeastern Writers' Conference
The Roger Williams University Baypoint Inn and Conference Center
Portsmouth, RI
March 17, 2017

Ghosts, Saints, & Faeries,
Artists' Cooperative Gallery of Westerly
Westerly, RI

A night of stories, poems and songs featuring the hallowed and uncanny.
HISTORY: An Irish woman hanged as a witch for speaking Gaelic.
FICTION: A girl whose addiction turns her into a ghost even before she dies.
POETRY: A man asks his dead abuela to return and tell her own story after a lifetime of hearing other people tell it.
SONG: Banshees and haunted rose gardens, oh my!
DISCUSSION: How is a saint like a superhero? AND SO MUCH MORE!
Performances by Faye Ringel, C. S. E. Cooney, Carlos Hernandez, Patty Templeton, Christa Carmen, Jessica Wick, and Amber Longanchor.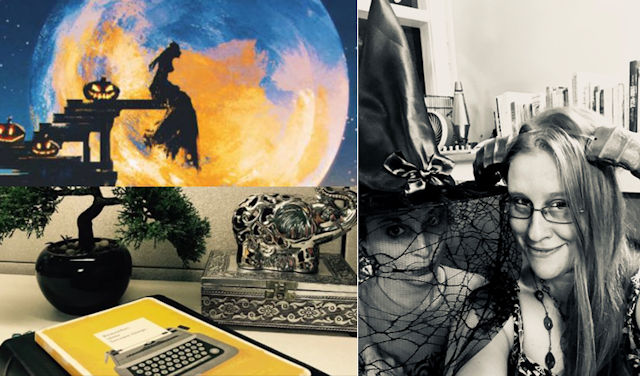 First Fridays

Maize n Manna Whole Foods
Westerly, RI

Spoken word open mic for all ages from 6-7pm on the first Friday of each month. All forms of poetry, prose, essay or stories welcome. Original work encouraged!

Jiffy-pop and Horror Blogcast
Unnerving publisher Eddie Generous talks to Christa Carmen about books, Rocky, and the Stanley Hotel.
Listen to Interview
Gwendolyn Kiste's Blog
In the Red: Interview with Christa Carmen
Read Interview
Grim Reader Reviews
Calvin Demmer Talks to Christa Carmen
Read Interview