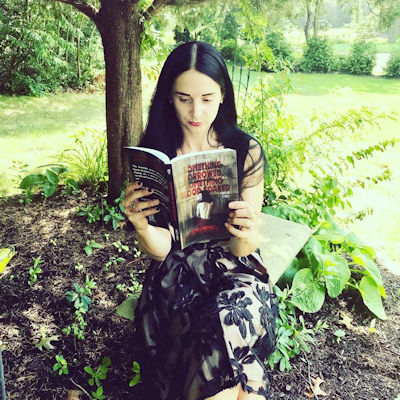 Christa Carmen's debut fiction collection,
Something Borrowed, Something Blood-Soaked
, was released in August 2018 by Unnerving, and won the Indie Horror Book Award for Best Debut Collection. Her short fiction has appeared in
Fireside Fiction Company
, Unnerving Magazine, Comet Press' Year's Best Hardcore Horror Volume 2, Outpost 28 Issues 2 & 3, Lycan Valley Press Publications' Dark Voices, Space Squid, Third Flatiron's Strange Beasties, Alban Lake Publishing's Only the Lonely, DarkFuse Magazine, Tales to Terrify, Horror Tales Podcast, Black Ice Magazine Volume 2, Dead Oaks' Horror Anthology Podcast, Horror Hill/Chilling Tales for Dark Nights/
The Simply Scary Podcast Network
, Ghost Parachute, Weasel Press' The Haunted Traveler, Mad Scientist Journal,
The Eunoia Review
, Blood Moon Rising, Danse Macabre, WolfSinger Publications' Just Desserts, DreamFusion Press' The Book of the Macabre, Devolution Z Horror Magazine, The
J.J. Outré Review
, Prolific Press' Jitter Issue #4,
Literally Stories
, Fiction on the Web, Corner Bar Magazine, pennyshorts, Anotherealm, and Dark Fire Fiction. In 2016, "Four Souls of Eve" was published by Frith Books as a standalone eBook. Her work won Best in Genre, Thriller/Horror, in wordhaus' 2016 Trick or Treat Fall Story Contest, and "The Goblin's Abettor" won The Haberdasher's Monster Mash Slash Fiction Contest in 2017.
Christa has additional work forthcoming from StrangeHouse Books, Muzzleland Press, McFarland & Company, Inc., The Wicked Library, Chilling Tales for Dark Nights/The Simply Scary Podcast Network, and Outpost 28 Issue #4.
Christa lives in Westerly, Rhode Island with her husband and their bluetick beagle, Maya. She has a bachelor's degree from the University of Pennsylvania in English and psychology, and a master's degree from Boston College in counseling psychology. Christa is an MFA candidate at the Stonecoast Creative Writing program, of the University of Southern Maine. She works for Pfizer in Clinical Trial Packaging, and at a local hospital as a mental health clinician.
On Halloween 2016, Christa was married at the historic and haunted Stanley Hotel in Estes Park, Colorado (yes, the inspiration for Stephen King's 'The Shining!'). When she's not writing, she is volunteering with one of several organizations that aim to maximize public awareness and seek solutions to the ever-growing opioid crisis in southern Rhode Island and southeastern Connecticut.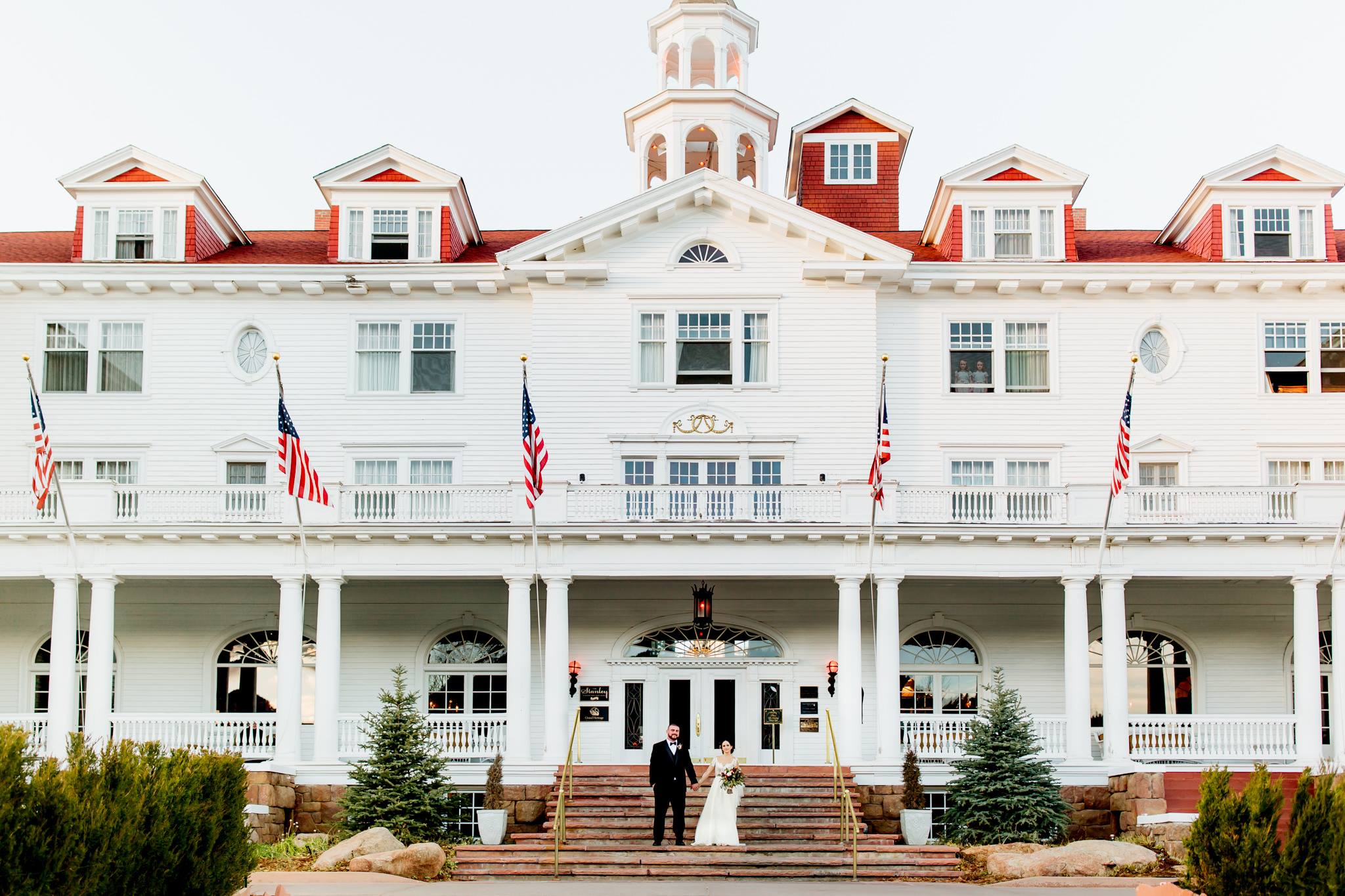 April is #NationalPoetryMonth and the 6th installment of the HWA Poetry Showcase is now live and open for submissions. Stephanie M. Wytovich will be editing this year's showcase and judging alongside Cynthia Pelayo & Christa Carmen! Submit your best horror poetry HERE.
The revised edition of Dean Kuhta's Silvarum will be released at the end of April 2019 and will feature a foreword by Christa Carmen. Check out Dean's previously published work, as well as his mesmerizing artwork, at his website.
Matthew Brockmeyer's short story collection, Under Rotting Sky, will be available April 20, 2019, and Christa Carmen provided the following blurb: "Brockmeyer reels you in with addictive prose and unforgettable characters, only to reach down your throat and pull your guts out from between your teeth. An intense collection of hardcore horror, chock full of murderous children, lost souls, deranged fairy tales, and punk-rock ghosts."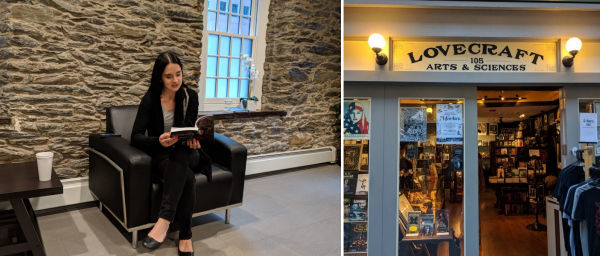 May 2, 2019
Lovecraft Arts & Sciences Horror Reading Event
Time TBD
Lovecraft Arts & Sciences
65 Weybosset St, Providence, RI
Directions