Books / Something Borrowed, Something Blood-Soaked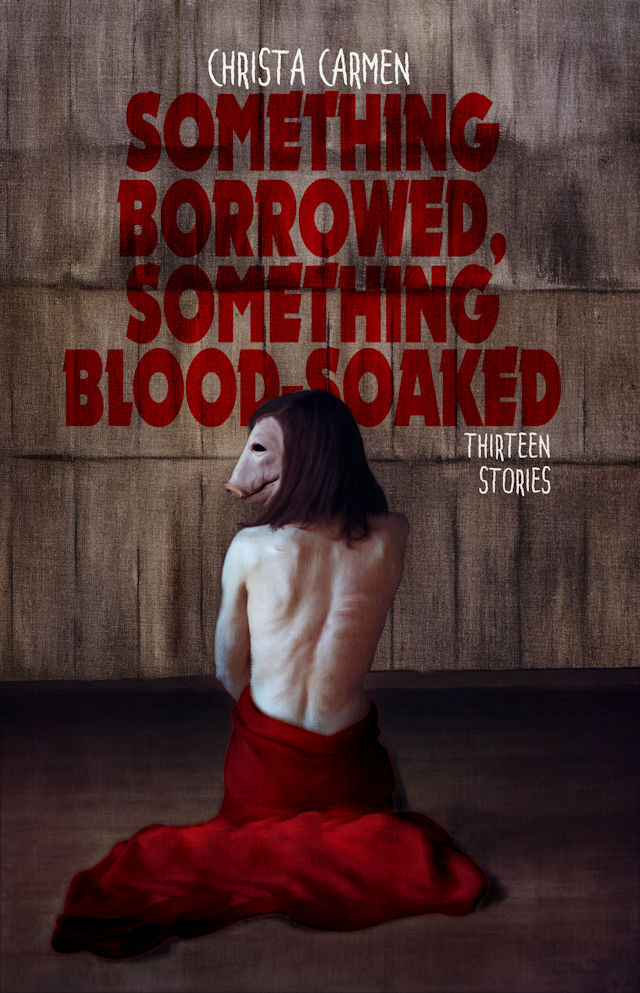 "Something Borrowed, Something Blood-Soaked" Short Story Collection.
A young woman's fears regarding the gruesome photos appearing on her cell phone prove justified in a ghastly and unexpected way. A chainsaw-wielding Evil Dead fan defends herself against a trio of undead intruders. A bride-to-be comes to wish that the door between the physical and spiritual worlds had stayed shut on All Hallows' Eve. A lone passenger on a midnight train finds that the engineer has rerouted them toward a past she'd prefer to forget. A mother abandons a life she no longer recognizes as her own to walk up a mysterious staircase in the woods.
In her debut collection, Christa Carmen combines horror, charm, humor, and social critique to shape thirteen haunting, harrowing narratives of women struggling with both otherworldly and real-world problems. From grief, substance abuse, and mental health disorders, to a post-apocalyptic exodus, a seemingly sinister babysitter with unusual motivations, and a group of pesky ex-boyfriends who won't stay dead, Something Borrowed, Something Blood-Soaked is a compelling exploration of horrors both supernatural and psychological, and an undeniable affirmation of Carmen's flair for short fiction.
Coming August 2018, from
Unnerving
.
Pre-order the Kindle edition of Something Borrowed, Something Blood-Soaked
here
.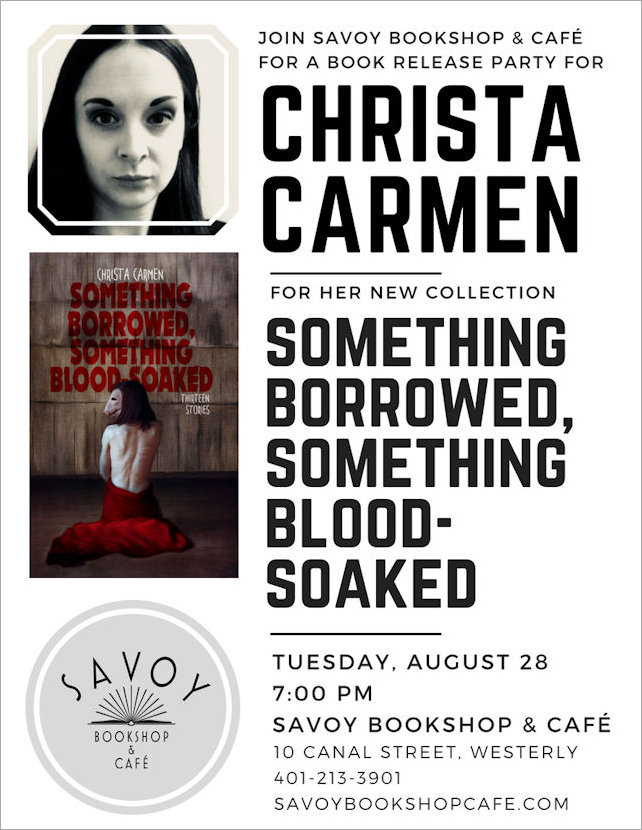 August 28, 2018
"Something Borrowed, Something Blood-Soaked" Launch Party
Savoy Bookshop & Café, Westerly, RI
Event details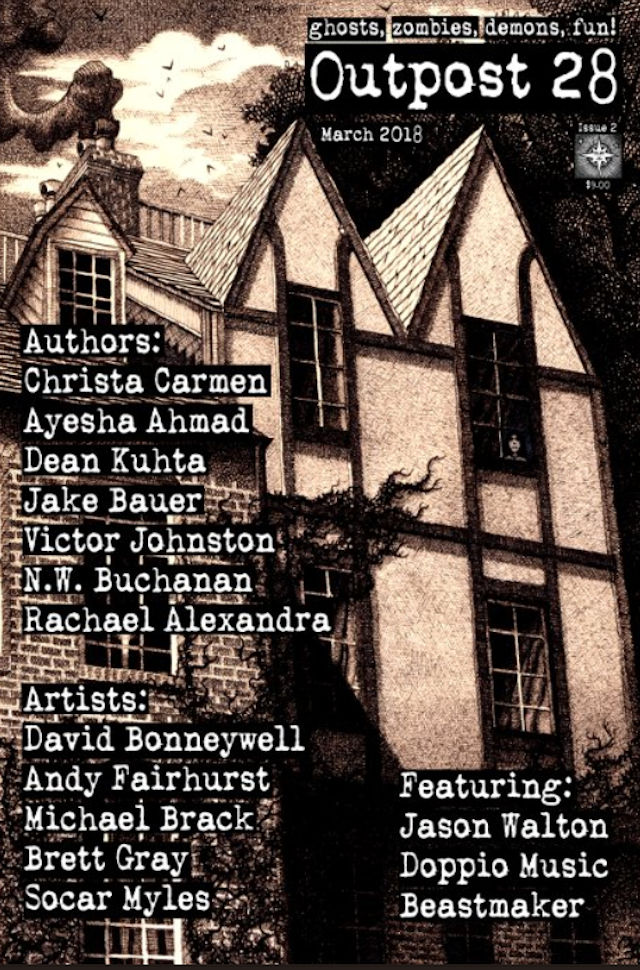 "Three Cheers for Sweet Revenge"
Outpost 28 Issue #2
A collection of dark short stories, artwork, and interviews that feature soul-swallowing horror, phantasmic darkness, and a satisfying dosage of brain-munching zombies. Issue #2 features tales by Christa Carmen, Ayesha Ahmad, Rachael Alexandra, Dean Kuhta, and Victor Johnston as well as illustrations by professional artists like Andy Fairhurst, David Bonneywell, Michael Brack, Socar Myles, and Brett Gray. In addition, there are follow-up interviews from Issue #1 with musicians Jason Walton (formally of Agalloch), Tim Cretella from Doppio Music, and Trevor Church of Beastmaker. Buy your copy of issue #2 today to enjoy the many curious worlds of Outpost 28! 50% of all proceeds of Outpost 28 go to helping the homeless in Richmond, VA.
»
Read more