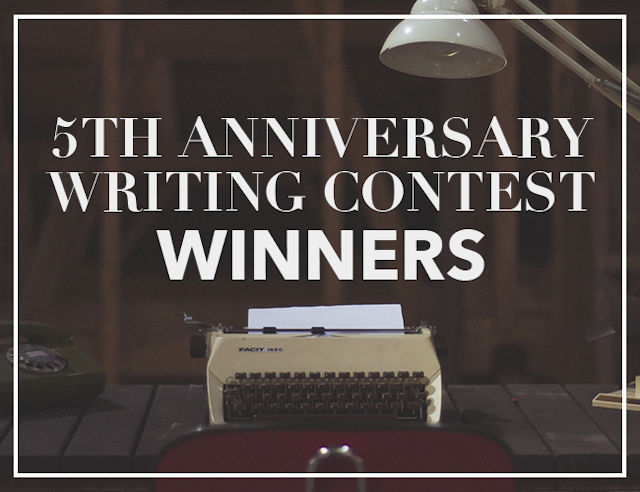 Judging The Write Practice's 5th Anniversary Short Story Contest
I love discovering a new author through an amazing short story or novel that has me turning over a plot twist or mourning an unforgettable character long after I've put the piece down. The Specialist's Hat was my first foray into the writing of Kelly Link, and I was agonizing over the fate of the story's twin protagonists at the top of their nursery chimney for days (if you haven't read the story, I can't recommend it enough). I love all things creepy, so if I'm listening to an audio book coming in from my car in the dark, and your prose causes me to quicken my pace, to want to get into the house before something reaches out from under my car to grab my ankle, I'm coming back for more.
I was recently asked to judge a short story contest for The Write Practice, and while many of the entries were amazing, nothing made me wince more than reading long, drawn-out paragraphs of exposition with hardly any description (or what's often referred to as the 'all-tell-and-no-show' problem). Why would you tell me that 'Jill loves bad boys,' when you can show me an image of Jill scrolling through scores of photos on her phone, reveling in the memories of Jack convincing her to get her first tattoo, Tom taking her to a Metallica concert, Dick treating her to a day at the zoo after begging her to call out of work, and Harry speeding down the freeway while she takes a selfie from the back of his motorcycle?
More information about the contest here:
http://thewritepractice.com/anniversary-contest-winners/
Return to Blog page
Short Story Showcase