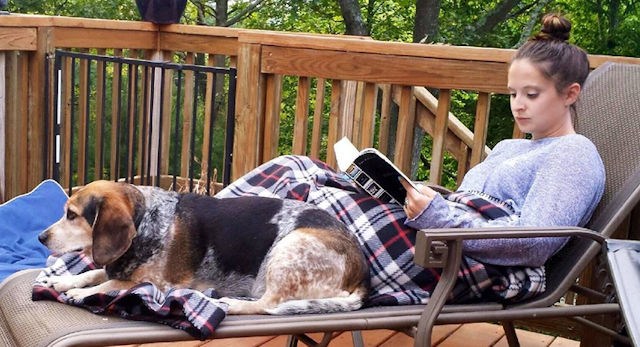 Latest and Greatest...
In honor of my new website (a big shout-out to Adam Francese, of
RI Digital Media
for doing such a killer job on it!), this blog post is dedicated to news and upcoming events!
First up, I will be submitting a 1,000-word short story, entitled 'Take Me to Your Horror,' to the
Wordhaus Spring Writing Contest
. Partnering with
The Write Practice
and its
Becoming Writer
community, the Wordhaus contest allows for six weeks of story workshopping before the final submission. After writing two different stories for the contest's 'Rock Bottom' theme, I selected the more unique (and way more sci-fi-ey of the two), received a substantial amount of feedback from my fellow writers in the 'Becoming Writer' community, and critiqued many amazing stories myself. Winners will be announced following the May 29, 2016 deadline!
On Thursday, June 2nd,
Savoy Bookshop and Cafe
is hosting science fiction and fantasy authors, C.S.E. Cooney, Carlos Hernandez, and Kenneth Schneyer. When Savoy first opened its doors, Event Coordinator Elissa Englund and I discussed the possibility of starting an 'Open Mic Night' for prose, however C.S.E. Cooney has done Westerly proud, having already implemented a free, spoken-word open mic for all ages from 6-8 pm, 18+ from 7-8 pm, on the first Friday of each month at
Maize 'n' Manna
(40 High St. Westerly, RI). All forms of poetry, prose, essay, or stories are welcome, and original work is encouraged! (Youth will have priority from 6-7 pm, seven minute hard maximum for all. Beverages and snacks will be available for purchase). Join me on Friday, June 3rd when, time permitting, I will be reading my short story, 'No Trespassing,' originally published in
Jitter Issue #4
!
Despite an 'overwhelming amount of applications,' due to the 'strength of [my] writing sample' (the first chapter of my novel, 'Sequela Manor'), I have been placed on a short wait list for admission to the
2016 One Story Summer Writers Conference
(Sunday, July 24th-Friday, July 29th). In the event that a spot opens up, I would be thrilled to attend this event under the tutelage of 'One Story' authors/editors Will Allison and Patrick Ryan.
From Friday, August 12th to Sunday, August 14th, I will be attending the
2016 Writers Digest Annual Conference
, with keynote speakers Kwame Alexander, David Baldacci, and Emily St. John Mandel. I am signed up for a 1:15 pm pitch slam session on Saturday, August 13th, and couldn't be more excited (and nervous!) to pitch directly to agents and editors looking for new clients to represent!
Three months ago, I was perusing
Issue #11
of Fantasy Scroll Magazine when I came across a story entitled 'Red Cup,' by Paul Magnan. The story was well-crafted, the character of Red Cup delightful, and imagine my surprise when I read the author bio and discovered that Mr. Magnan lived in the same biggest-little-state-in-the-union as yours truly! I started following Paul on Twitter, he started following me, and long story short, ended up inviting me to be part of his once-monthly Writers Group. I've attended two sessions to date, and it's clear that the group's members possess a wealth of knowledge. I'm eternally grateful for the critiques of my Gothic horror novel they've provided thus far, and I am looking forward to my next foray to Barnes & Noble to meet up with these wonderfully talented writers!
While I was disappointed to have to miss out on the first annual
Stokercon
, and even more disappointed with the dissolution of the 2016 Stanley Hotel Writers Retreat (for a detailed account of the goings-on surrounding the Stanley retreat, check out Simon Dewar's commentary
here
), the 2016 Quattromani-Beauchamp Wedding at the historic
Stanley Hotel
is a GO! The contract has been signed, rooms and flights booked, and daily website checks for the Murder Mystery Dinner, Shining Ball, and Halloween Masquerade Party ticket sales are in effect! I will wrap this up by saying that even with an interminably busy schedule (including setting aside time to mourn the latest Game of Thrones deaths...Summer! Hodor!), don't think for a second that I haven't already ordered my costume for the Masquerade! Let's just say that I'm not sure which dress is more glamorous, my wedding dress, or the Crimson Peak-inspired, Gothic Victorian jacket-and-skirts ensemble
DressArtMystery
is custom-making for me!
Happy horror writing!
-Christa Carmen
Return to Blog page
Short Story Showcase